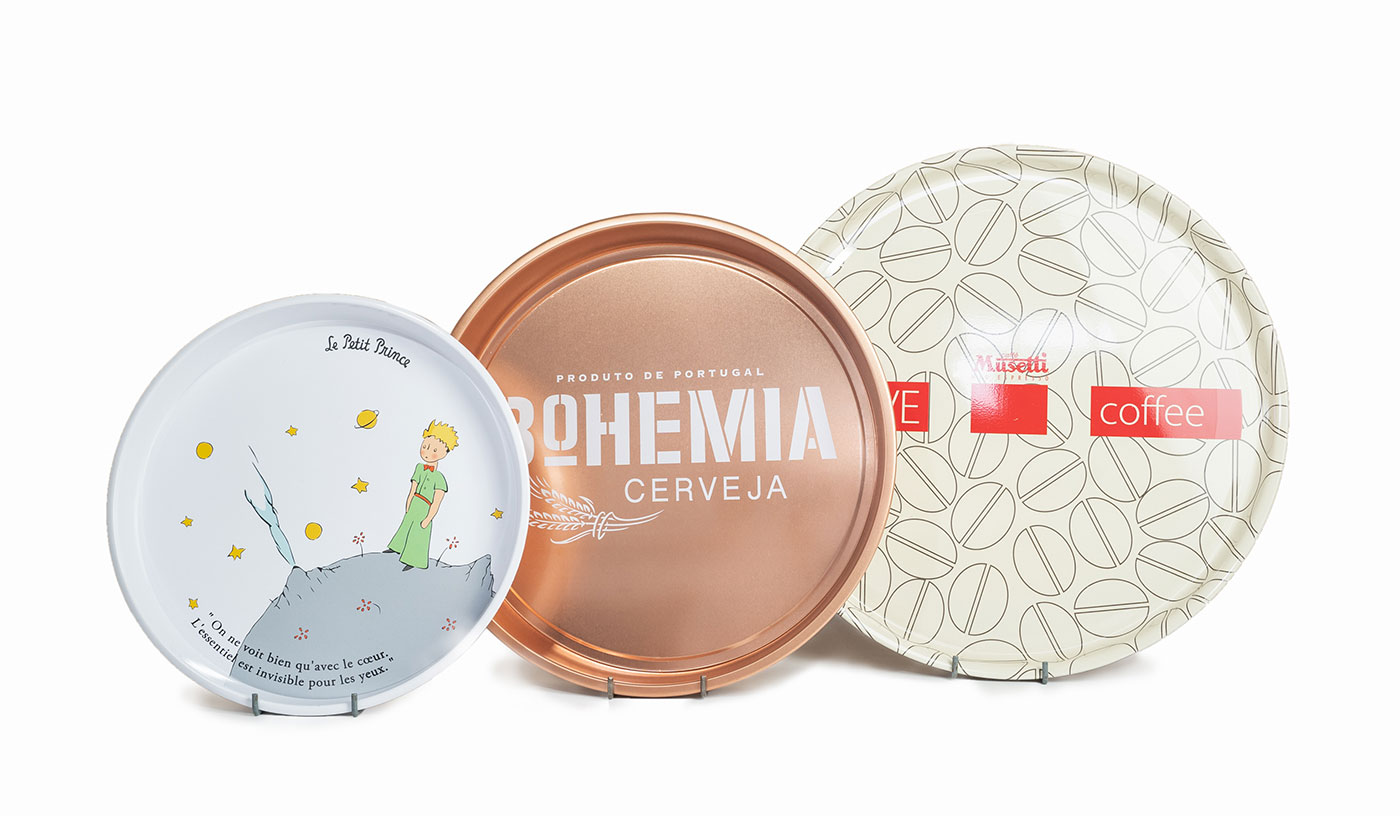 The company makes tin advertising trays customized on both sides with branded printing, suitable for bath professional and home use.
They are available in different sizes, in square and rectangular shape, with a thickness from 0,30 mm to 0,48 mm.
The trays can be supplied to bars, restaurants and housewares.