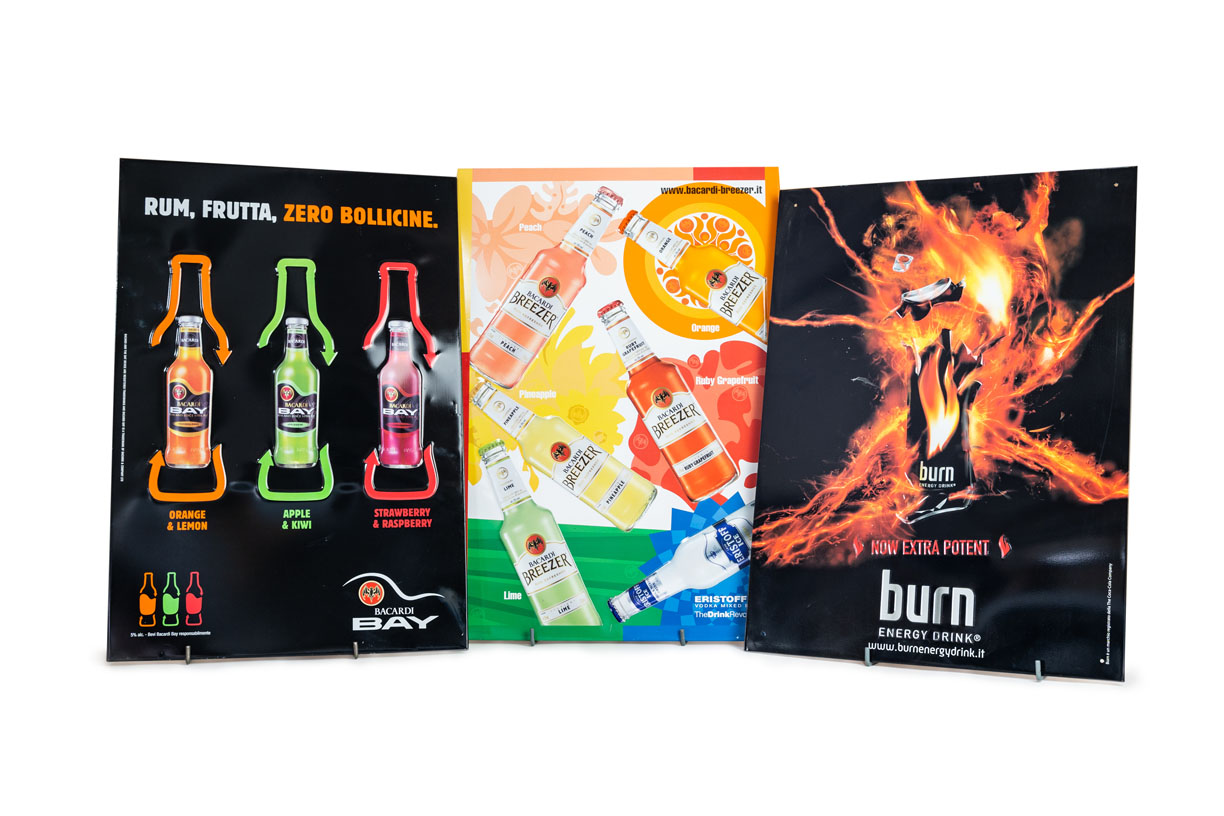 Scatolificio MM S.r.l deals with the production of posters, metal signs and tin blackboards, paying the most attention to the care of the details.
Posters and metal signs are available in different sizes, rectangular or square shaped, with flat or rounded surface and they can be customized with a high-definition embossing. Suitable for indoor exposition only.
The products can be used for internal purposes.
As far as tinplate advertising blackboards, are concerned, they are available in different sizes in rectangular or square shapes with a flat surface.
According to customer's needs, they are available with:
.1
White finish
(office style) to write with a black or colour marking pen. Equipped with marking pen, marking pen holder with eraser (on request) and magnetic paper clips that can be customized with the required shapes and colours.
.2
Slate finish
(blackboard stone) to write with white or colour chalk. Equipped with white or coloured, dustproof, chalks (according to your request).