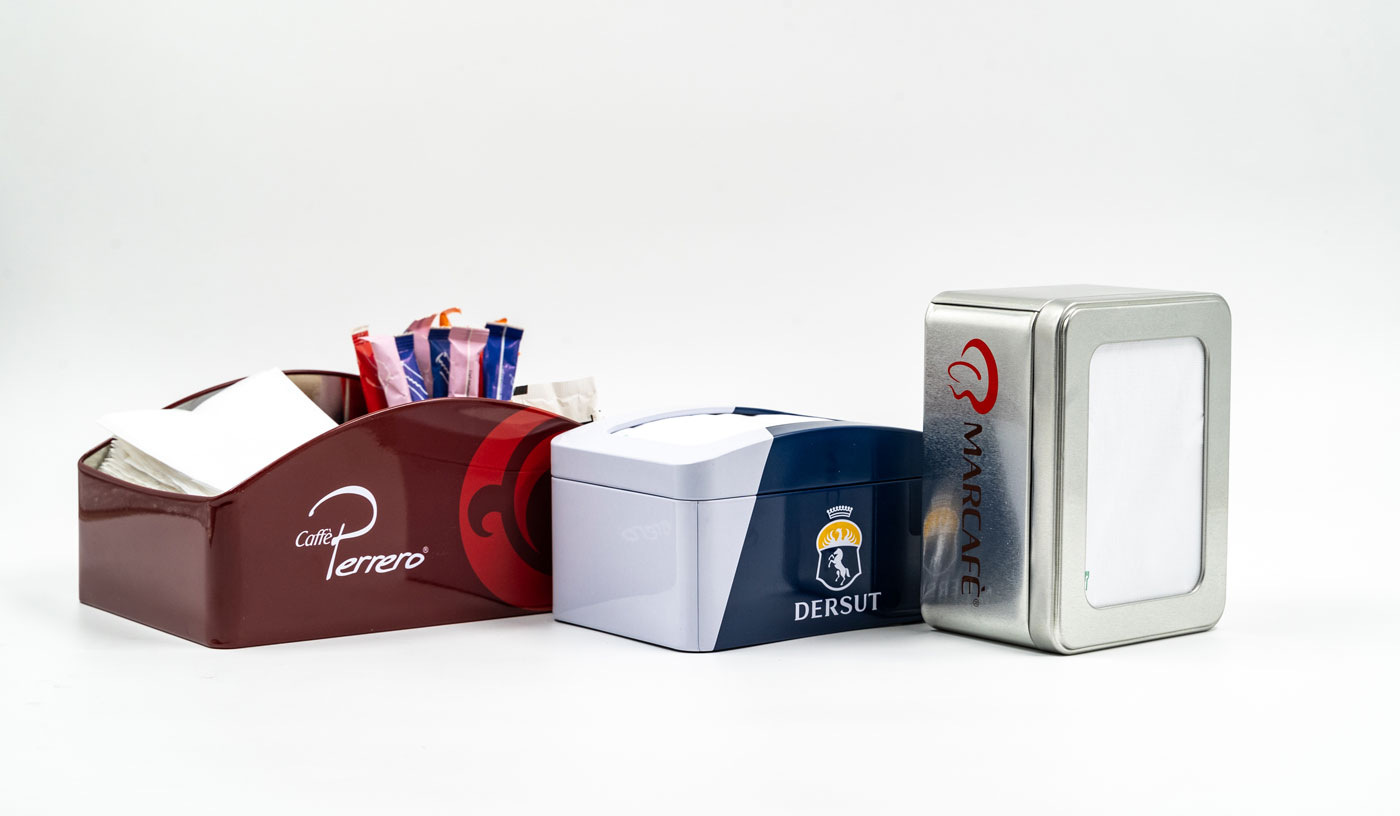 The tinplate napkin holders are available in different shapes customizable by brand printing or project development.
An element that enhances our napkin holder is the union with the sugar bags holder, which makes the product even more captivating.
The napkin holders are part of the special category of supplies for bars and restaurants.